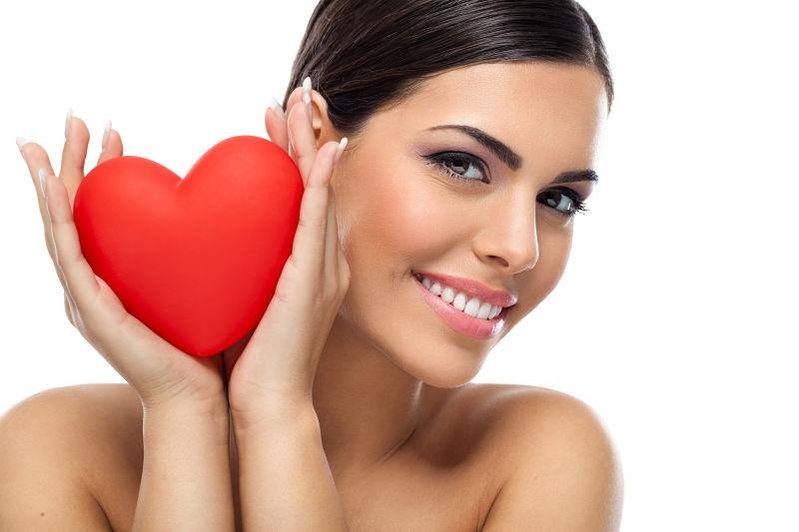 Valentines day, what a good way to start your new Bridal love your skin routine….

Excitement, stress, organising, decision making. Planning a wedding isn't an easy job and these all have an effect on our skin. Whilst we all make lists the bridal planning list seems never ending from the dress to the venue, caterers to flowers, hair and makeup to music and then there's the guest list ! but the one thing most brides forget to add to their list is SKIN CARE ROUTINE!
A brides skin care routine is super important, leading up to your special day when all eyes are on you and all the photographs that will be taken you will want your skin to be radiant and glowing, which will reflect through your makeup and will show the best possible version of your self.
So with love from us to you here is your love the skin your in beauty guide.
#Hydration - We say this to all our brides, but it is so important and really does have a positive impact on the skin. Water flushes toxins from the body and given enough time will aid and fight against breakouts.
#Heal from with in - Whole foods, diet and lifestyle as well as skin targeting supplements such as biotin and vitamin E are the start of your love your skin workout! the saying you are what you eat is very true, look out for our superfood glow skin post.
#Sunshine - Well we all love the sun and how it makes us look and feel but safe sun is paramount. Using an spf30 or higher is a must even if you don't live in a sunny climate its still important to use one. Most brides want that healthy bronzed goddess vibe on their wedding day especially if its a destination wedding, but baking in the sun with a crash course of sun rays mixed with no or low factor spf is not the way forward, sadly you will be looking at burning, red, dehydrated skin on your special day, plus the increased risk of premature wrinkles and age spots. If time prior to your special day is not on your side to get that sunkissed glow you desire opt for sunless tanning, with spray tans, lotions or gradual tan crème. *pro tip - test you chosen sunless tan product out in advance make sure the colour is what you want and the coverage is right. Also avoid the night before fake tan drama.
#Start a habit - Start now and get the skin care routine in place and one that will become second nature! We only have one skin look after it.
If you want to splash the cash and visit a salon or skin care specialist for monthly facials leading up to the big day then do, but these are deemed worthless if your at home skin care routine is non existent.
Cleanse, tone, moisturise twice a day every day even if its a makeup free day, you will thank us later.
Exfoliate your face and body at least 3 times a week, use a gentle peel or scrub all over your face and neck, a sugar scrub over your lips and a body scrub or brush over your entire body, this will get rid of dead skin cells and then you can really get your glow on!
Serums, try investing in a hyaluronic acid serum this is like a hydration boost for the skin, as well as helping prevent wrinkles. Use twice a day before your spf moisturiser and night cream.
Eye cream or gel, concentrate on areas that bother you and use a product targeted for those areas. Don't over work the eye area and remember a little bit goes a long way! too much product around the eye can lead to puffy eyes.
Face masks at least twice a week! throw a face mask in to the routine, it can be a sheet mask, cream wash off mask or even a peel off mask. Personally we prefer the sheet masks with a hyaluronic base that can be massaged in to the skin after for that added hydra boost.
With this all said what are you waiting for? go start that routine and glow like a goddess!
Love from us x